Your target customer finds your website and they like what they see but they want to make sure your business is the right fit for their problem. They locate your contact page, fill in their information and wait for your response.
Do you have a solid plan to convert those inquiries into customers? If not, we have three tips that will have you mastering the inquiry response every single time!
1. Repeat their problem back to them – Create a space in your inquiry template that allows potential customers to share what they are struggling with. People buy when they feel heard, seen, and understood, and you can do that when you state their problem back to them in your response email or call.
2. Don't overwhelm them – When responding to inquiries keep it simple. Your potential client may not know the jargon of your industry, what their budget is or even what service they need. Your number one goal of the inquiry response is to get them to the next step. Whether it's booking a discovery call or signing a contract they really only need enough information to get to the next step.
3. Sweeten the pot for them – This one is a classic sales lever, just like scarcity or authority. Reciprocity. You know how it's almost impossible to receive a compliment without giving a compliment back? If you are offering a potential customer something of value, for free, you are almost guaranteeing that they will move onto the next step.
The inquiry response is one of the very first impressions that you have on your potential clients, so it's important that you nail it. Having a solid inquiry response will ensure that your potential clients are answered in a timely manner and if you use these three tips you will show the value you offer your customers while avoiding looking sales-y or cheesy.
What's new for February 2020?
Events you are attending
Holiday hours
New staff
New hours
New services
New products
Monthly promotion
Birthdays
Weddings
Anything else?
Here are the U.S. holidays and observances for this month:
Feb 1 Saturday National Freedom Day Observance
Feb 2 Sunday Groundhog Day Observance
Feb 2 Sunday Super Bowl Sporting event
Feb 7 Friday National Wear Red Day Observance
Feb 10 Monday Tu Bishvat/Tu B'Shevat Jewish holiday
Feb 12 Wednesday Lincoln's Birthday Local observance Florida
Feb 14 Friday Valentine's Day Observance
Feb 17 Monday Presidents' Day Federal Holiday
Feb 21 Friday Maha Shivaratri Hindu Holiday
Feb 25 Tuesday Shrove Tuesday/Mardi Gras Observance, Christian
Feb 26 Wednesday Ash Wednesday Christian
THIS MONTH'S FEATURED PRODUCT: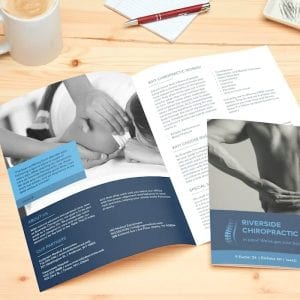 Booklet Printing
All the space you need to tell the full story.
 Saddle stitched (stapled binding)
 Multiple cover paper stock options
 Quantities range from 1 to 2000
 Booklet requires a complete PDF upload
Email nikole@shieldbar.com for pricing on design and printing of your next signs, posters or marketing materials!