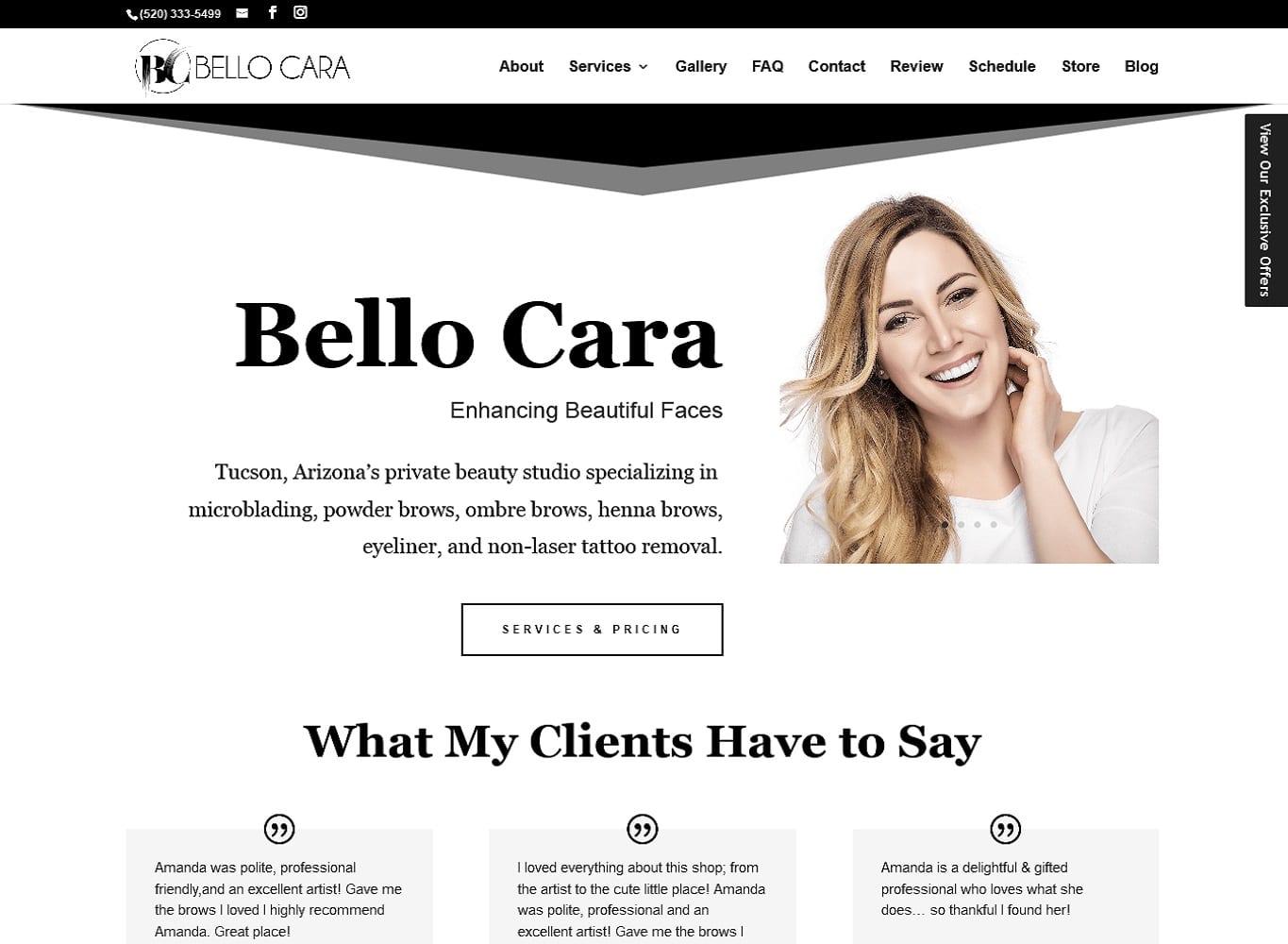 Frustrated by a lack of communication and an ever increasing price point, Amanda Gant of Bello Cara was referred to Shield Bar Marketing. We rebuilt her website – correcting numerous errors along the way – with a fresh design and now also do email marketing for her.
✔ Web Design & Development
✔ Email Marketing
✔ Local Search Engine Optimization
✔ Hosting
✔ Security
Client Info
Bello Cara
Tucson, Arizona's private beauty studio specializing in  microblading, powder brows, ombre brows, henna brows, eyeliner, and non-laser tattoo removal.
Website:   https://bellocara.com/