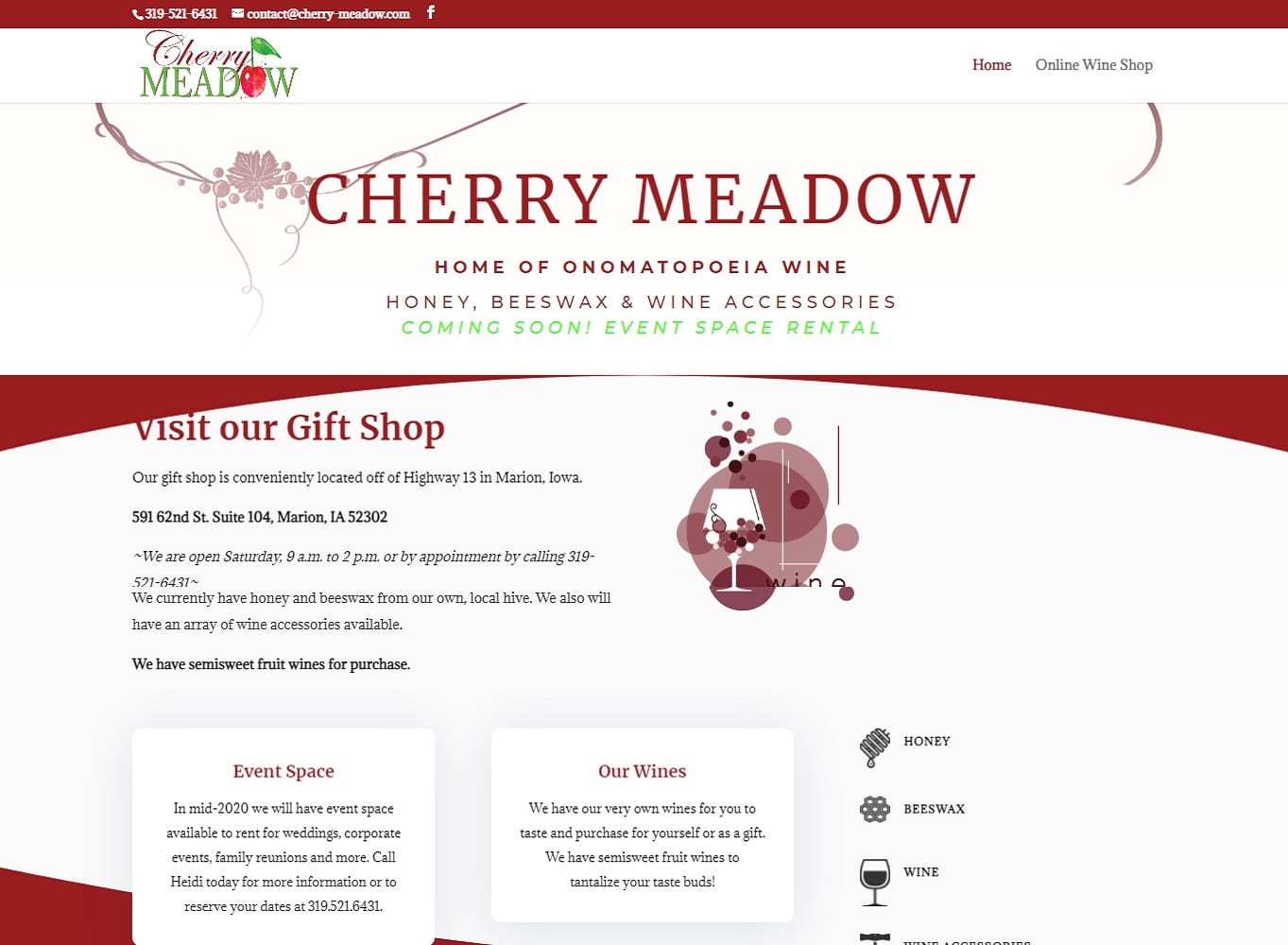 Heidi Liegl of Cherry Meadow Winery in Iowa had Shield Bar Marketing create their logos, wine labels, website and business cards. They have since added White Cow Distillery to their Onomatopoeia wine brands too. 
✔ Web Design & Development
✔ Local Search Engine Optimization
✔ Hosting
✔ Security
✔ Graphic Design
Client Info
Cherry Meadow
Cherry Meadow has their very own wines for you to taste and purchase for yourself or as a gift. They have semisweet fruit wines to tantalize your taste buds! They also now have White Cow Distillery too.
591 62nd St. Suite 104, Marion, IA 52302
Website:  https://cherry-meadow.com/