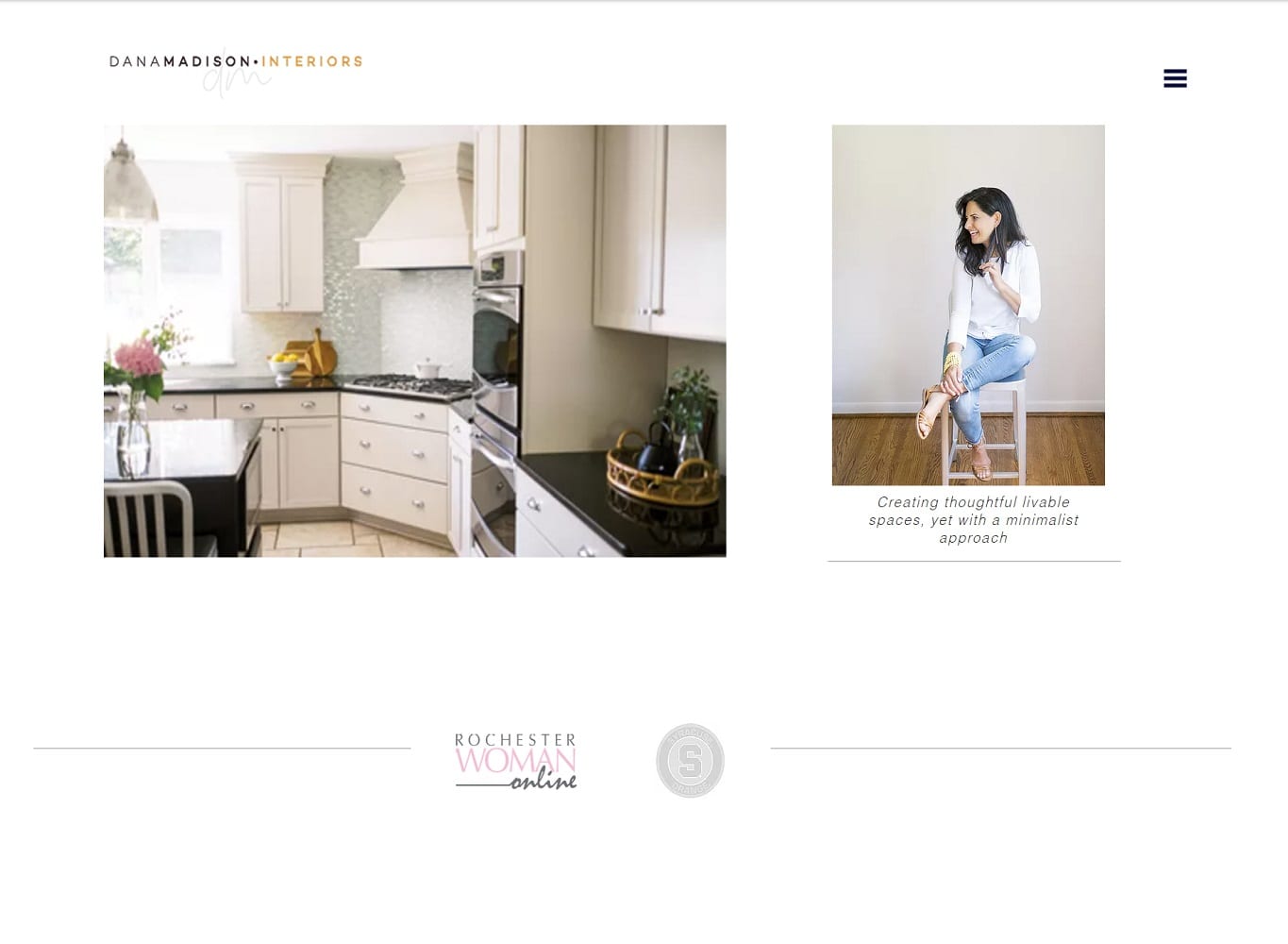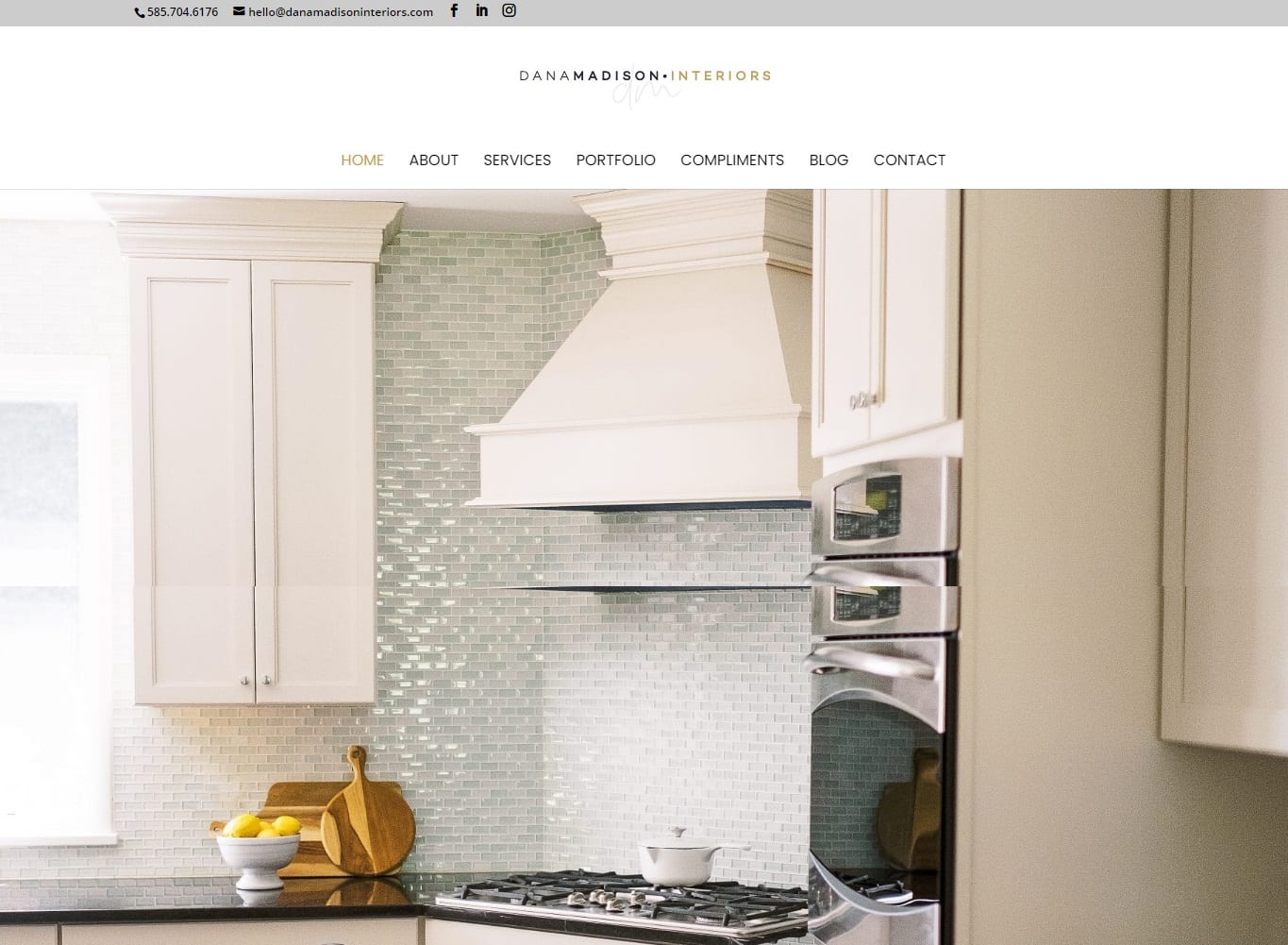 After trying to DIY her website, Dana chose Shield Bar Marketing to help create her website, including adding a blog and portfolio. Dana is able to focus on her interior design clients instead of being frustrated by trying to figure out how to use website design software.
Services Provided
✔ Web Design & Development
✔ Local Search Engine Optimization
✔ Hosting
✔ Security
Client Info
Dana Madison Interiors
Creating thoughtful livable spaces with a minimalist approach that lasts the test of time. Located in Rochester, NY.
Website:  https://danamadisoninteriors.com/