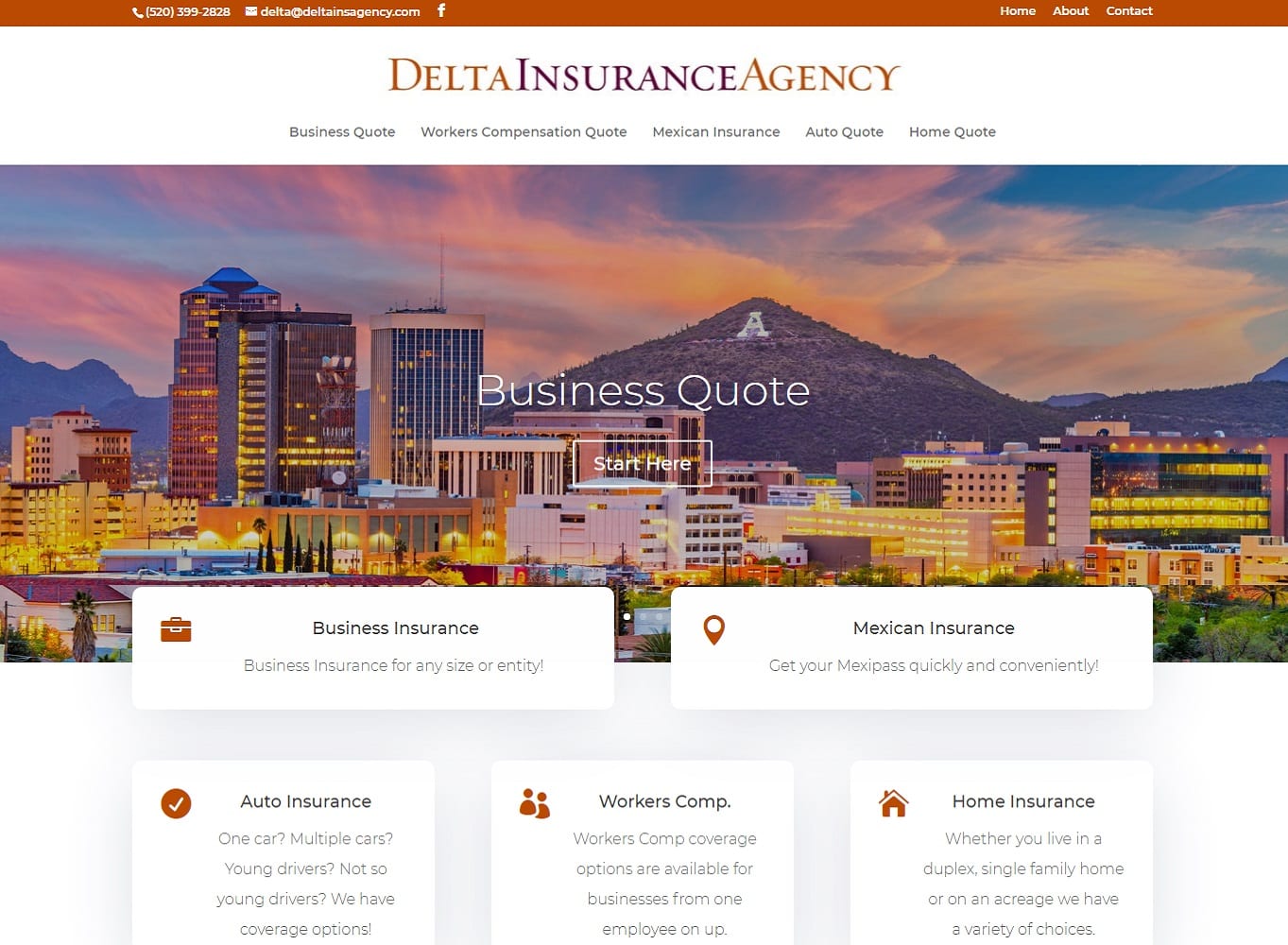 Delta Insurance Agency approached Shield Bar Marketing to design a website that was more economical than the cookie-cutter template they had been using.
✔ Web Design & Development
✔ Local Search Engine Optimization
✔ Hosting
✔ Security
Client Info
Delta Insurance Agency
Delta Insurance Agency has dedicated insurance professionals know the best ways to transfer risk while reducing your insurance costs. Located in Green Valley, AZ, they service clients across Arizona.
Website:  https://deltainsagency.com/