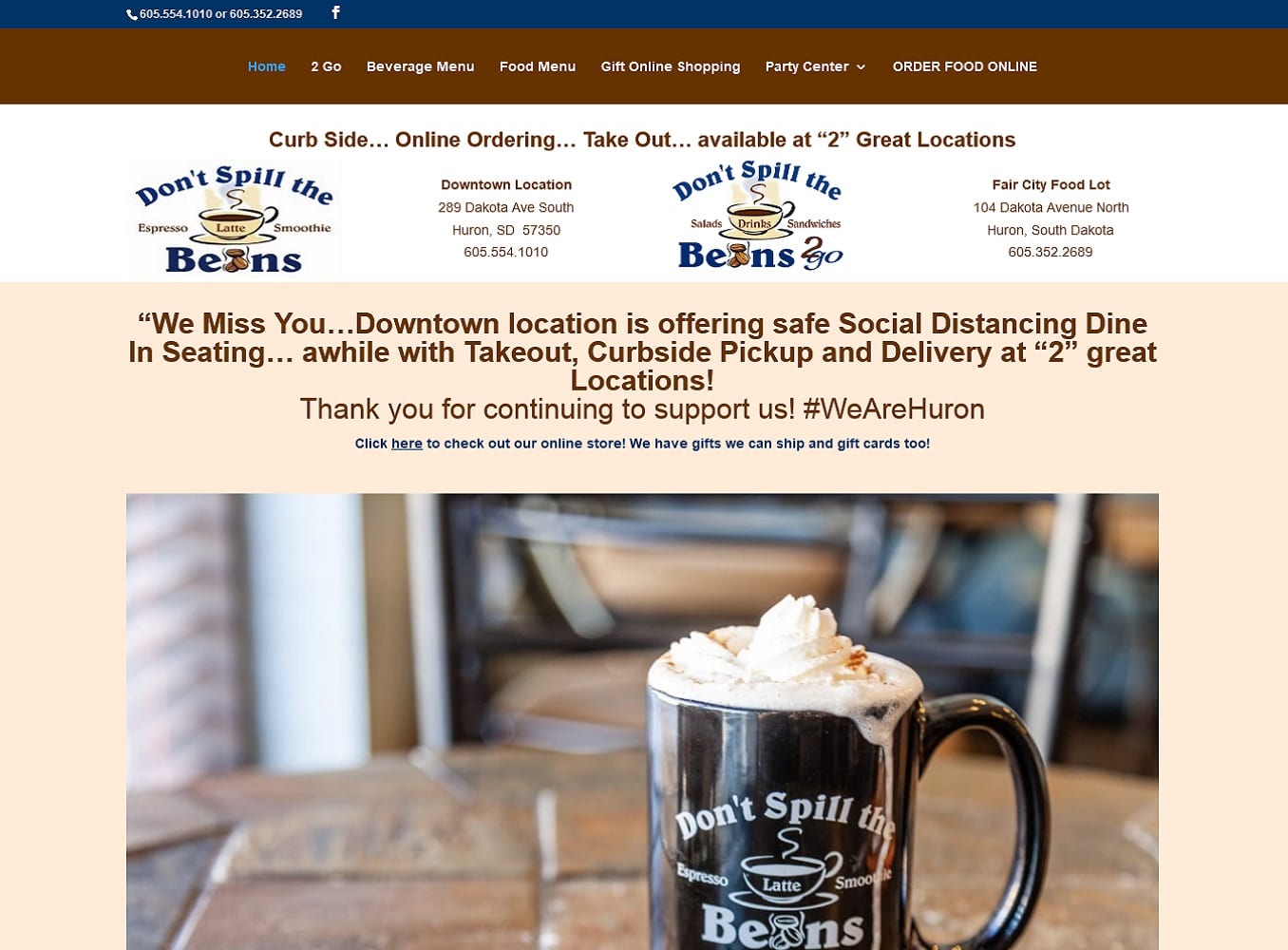 Don't Spill the Beans was referred to Shield Bar Marketing by one of their local customers. Starting with their full menu on the website, we have since added an online shopping cart so they can sell coffee beans and gifts to customers all across the United States.
✔ Web Design & Development
✔ Local Search Engine Optimization
✔ e-Commerce
✔ Hosting
✔ Security
Client Info
Welcome to the coziest and most quaint bistro located in downtown Huron, SD. We offer the finest gourmet food and coffee along with good, friendly service. You'll find an awesome lunch menu with daily specials that will tempt even the pickiest of appetites. Be sure to save room for dessert!
Downtown Location
289 Dakota Ave South
Huron, SD  57350
605.554.1010
Fair City Food Lot
104 Dakota Avenue North
Huron, South Dakota
605.352.2689
Website:  https://dontspillthebeans.net/