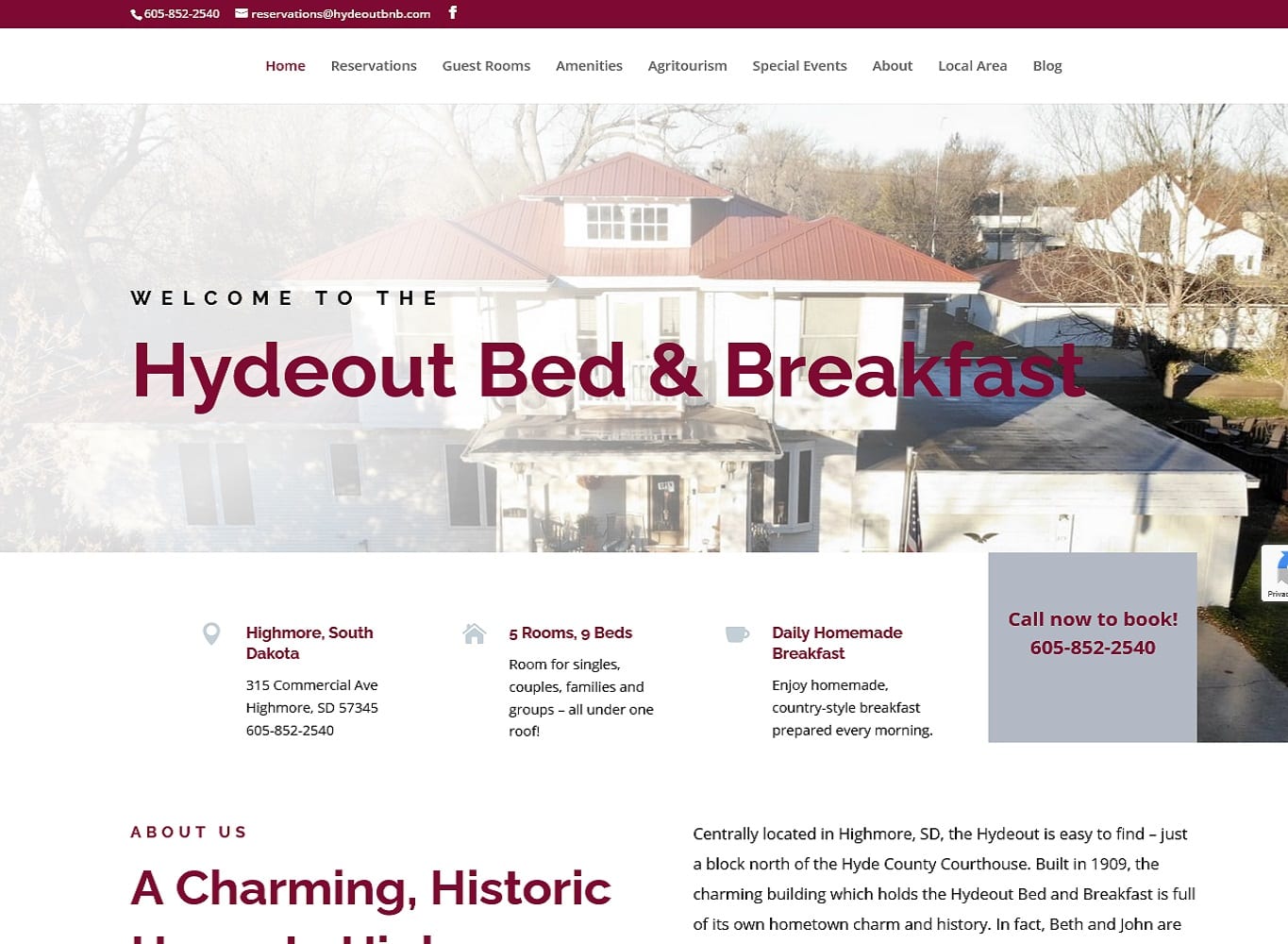 After a friend of Shield Bar Marketing's founder stayed at the Hydeout, she introduced Beth and Nikole, letting Beth know the Hydeout was way to cute to have a not-so-cute website. We were hired to recreate the website to a more modern design, move hosting and help move email service too.
Services Provided
✔ Web Design & Development
✔ Local Search Engine Optimization
✔ Hosting
✔ Security
Client Info
Centrally located in Highmore, SD, the Hydeout is easy to find – just a block north of the Hyde County Courthouse. Built in 1909, the charming building which holds the Hydeout Bed and Breakfast is full of its own hometown charm and history. In fact, Beth and John are only the fifth owners of the house – it's the kind of place that people love too much to leave, and we know you'll love it, too!
315 Commercial Ave
Highmore, SD 57345
Website:  https://hydeoutbnb.com/