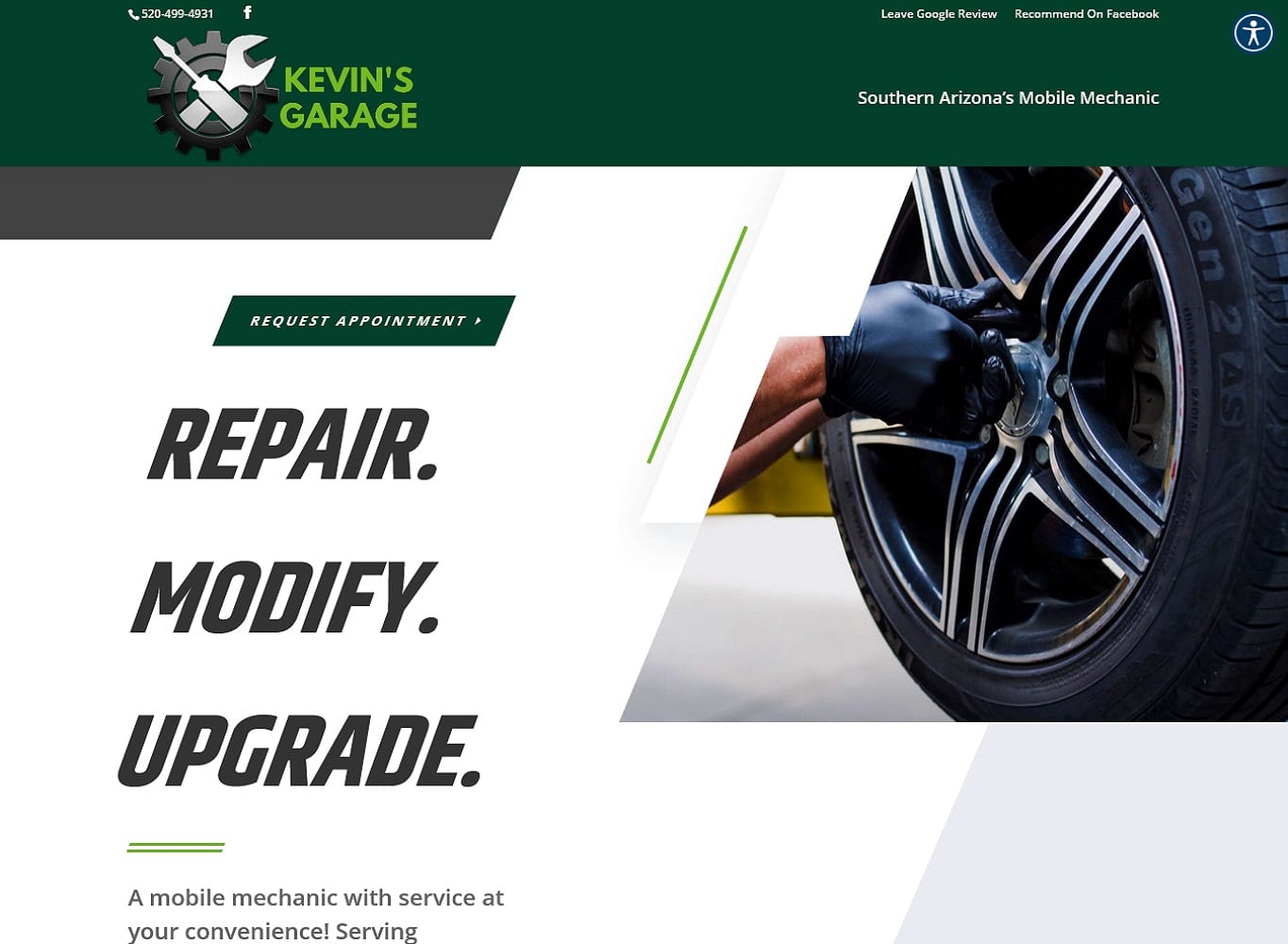 For his first foray into having a website, Kevin chose Shield Bar Marketing and couldn't be happier! We created a landing page for him that allows his customers to access his online appointment software and have his testimonials from Google and Facebook integrated into the site.
✔ Web Design & Development
✔ Local Search Engine Optimization
✔ Hosting
✔ Security
Client Info
Kevin's Garage AZ
Genuine parts, guaranteed labor – I offer warranties on all of my work. I will work around your schedule and come to you!
Sahuarita, Green Valley, AZ
Website:  https://kevinsgarageaz.com/