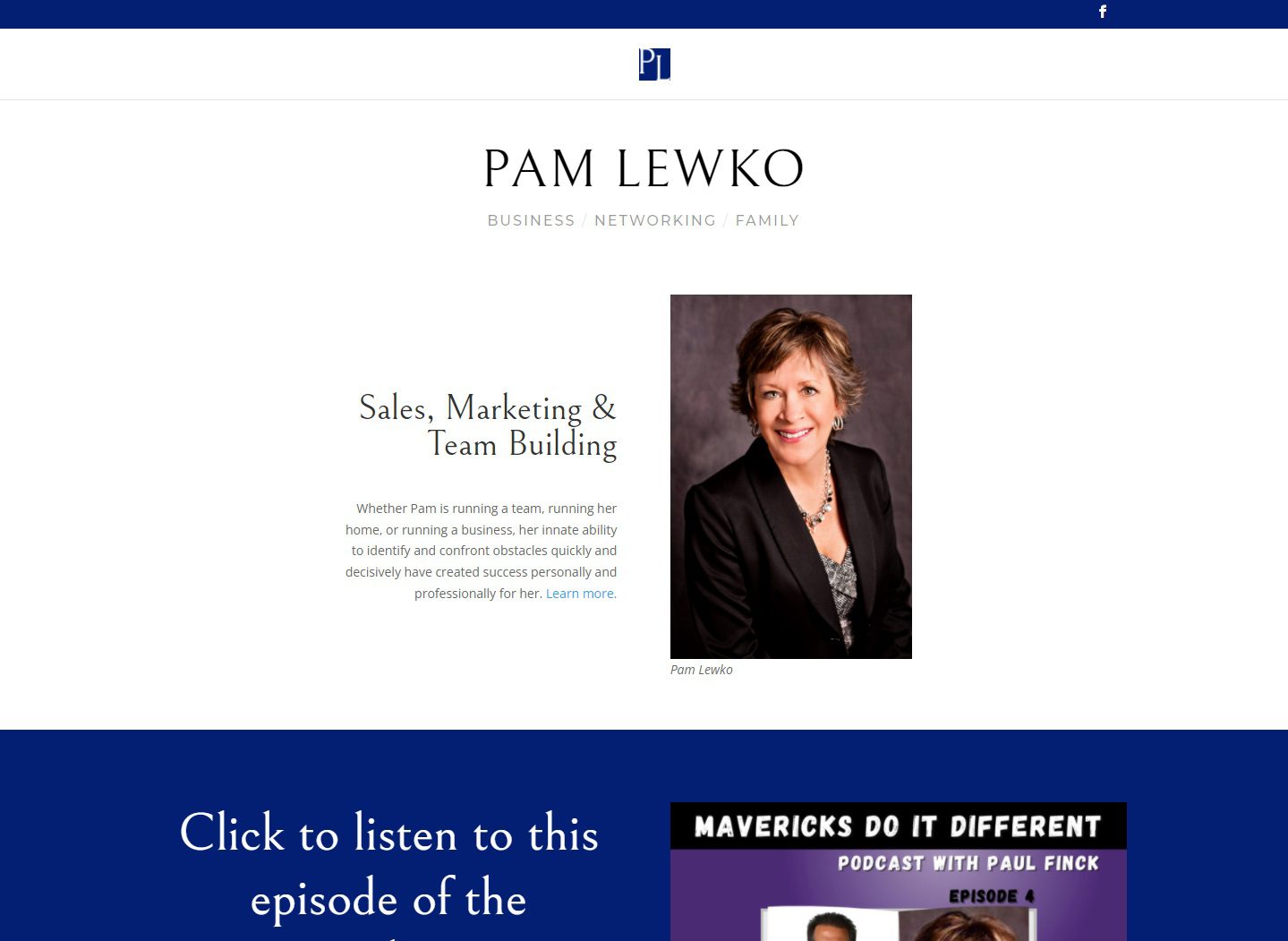 Pam is one hip Nana, wife, mother, friend, lifetime learner, cooking enthusiast, beach lover, compassionate samurai, multiple business owner, retired wall flower, and a professional network marketer. She got bit by the Network Marketing bug in 1989. She says "bit" because she feels it's kinda like Spider Man, once it's "in you", you can never walk away. She stepped away for a short time, but she desperately missed the relationships, the team building, and the dynamic way you can be part of others stepping into their greatness.
Services Provided
✔ Web Design & Development
✔ Search Engine Optimization
✔ Hosting
✔ Security
Client Info
Pam is a respected professional, with 30 plus years of sales and marketing in her background. She has built and trained sales teams all over the world. Besides being respected, she is well liked. Her innate ability to connect with people quickly, paired with her servant leadership style, has helped her to create dynamic results.
Website:  https://pamlewko.com/