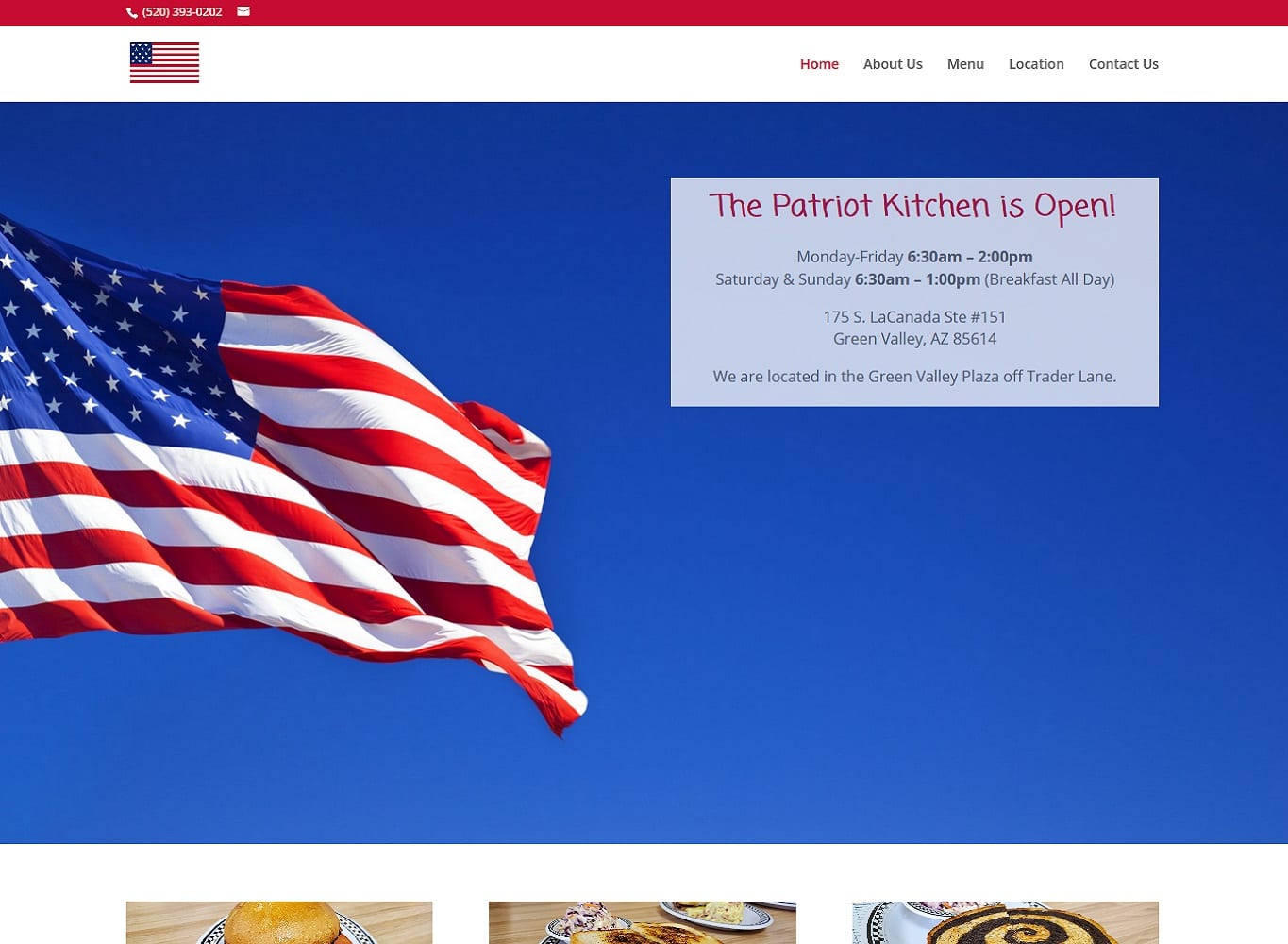 A fresh website was on the menu for The Patriot Kitchen when they renamed, remodeled and came up with a new theme and name for the existing Old Chicago Deli. Mark was referred to us by the Green Valley Sahuarita Chamber of Commerce.
✔ Web Design & Development
✔ Local Search Engine Optimization
✔ Hosting
✔ Security
Client Info
The Patriot Kitchen
Formerly known as the Old Chicago Deli, the Patriot Kitchen, first opened in 1987 and has been a staple in the Green Valley community since then. The current owners Mark and Ashlea Bond bought the deli in 2005. After a brief absence from 2008-2010 they took back ownership in July 2010. 
In 2021, with suggestions from their wonderful customers and and a round of voting by them too, The Patriot Kitchen was chosen was chosen as the new name.
175 S. LaCanada Ste #151
Green Valley, AZ 85614
Website:  https://patriotkitchengv.com/