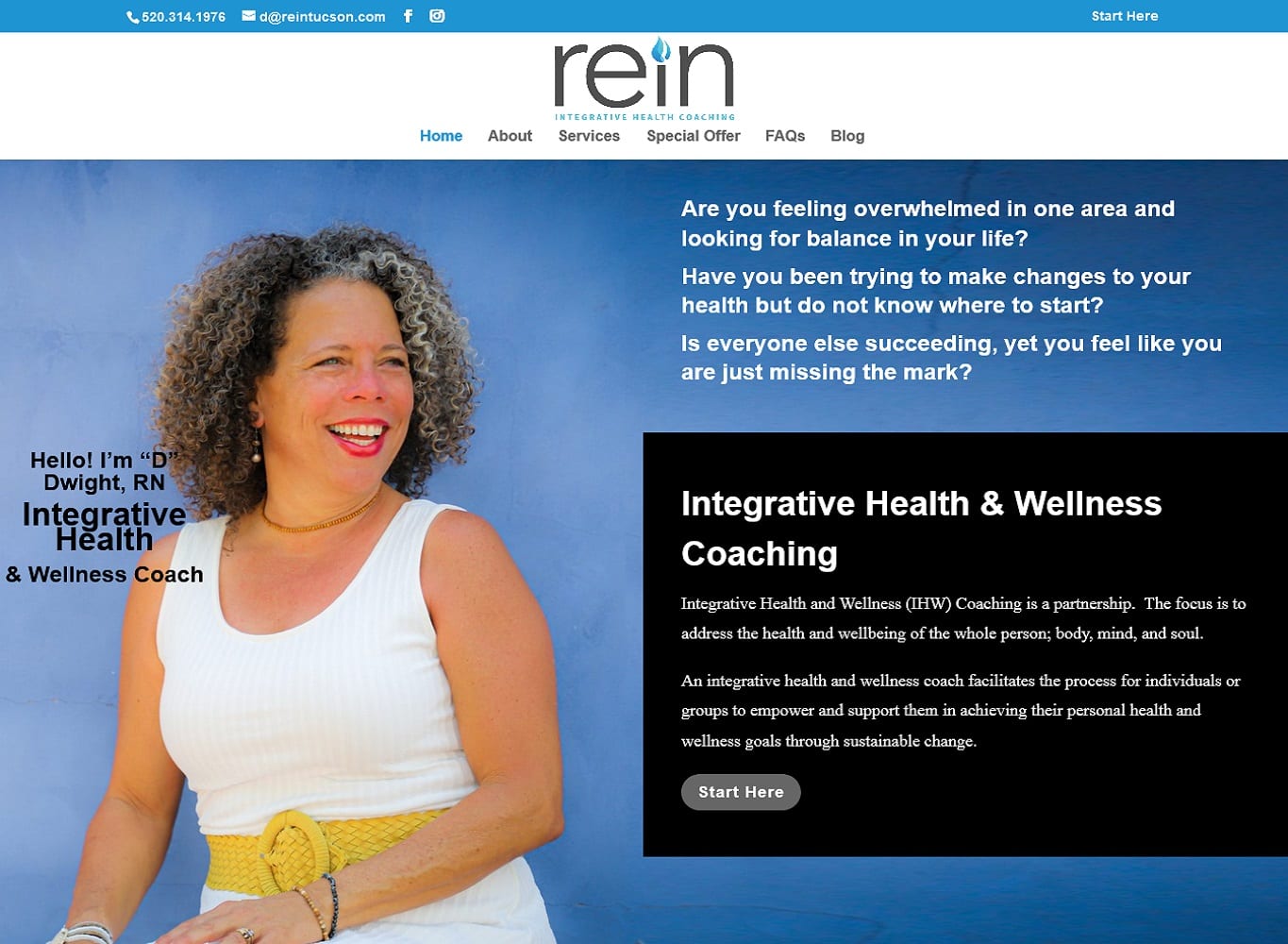 When D's original website designer stopped being responsive to her change requests, she was referred to Shield Bar Marketing by one of our existing clients. We moved her WordPress website, redesigned it, integrated Healthie and have created a banner, rack card and window cling for her.
✔ Web Design & Development
✔ Local Search Engine Optimization
✔ Hosting
✔ Security
✔ Graphic Design
Client Info
Integrative Health and Wellness (IHW) Coaching is a partnership. The focus is to address the health and wellbeing of the whole person; body, mind, and soul.
REIN Tucson was founded by "D" Dwight, RN.
Website:  https://reintucson.com/