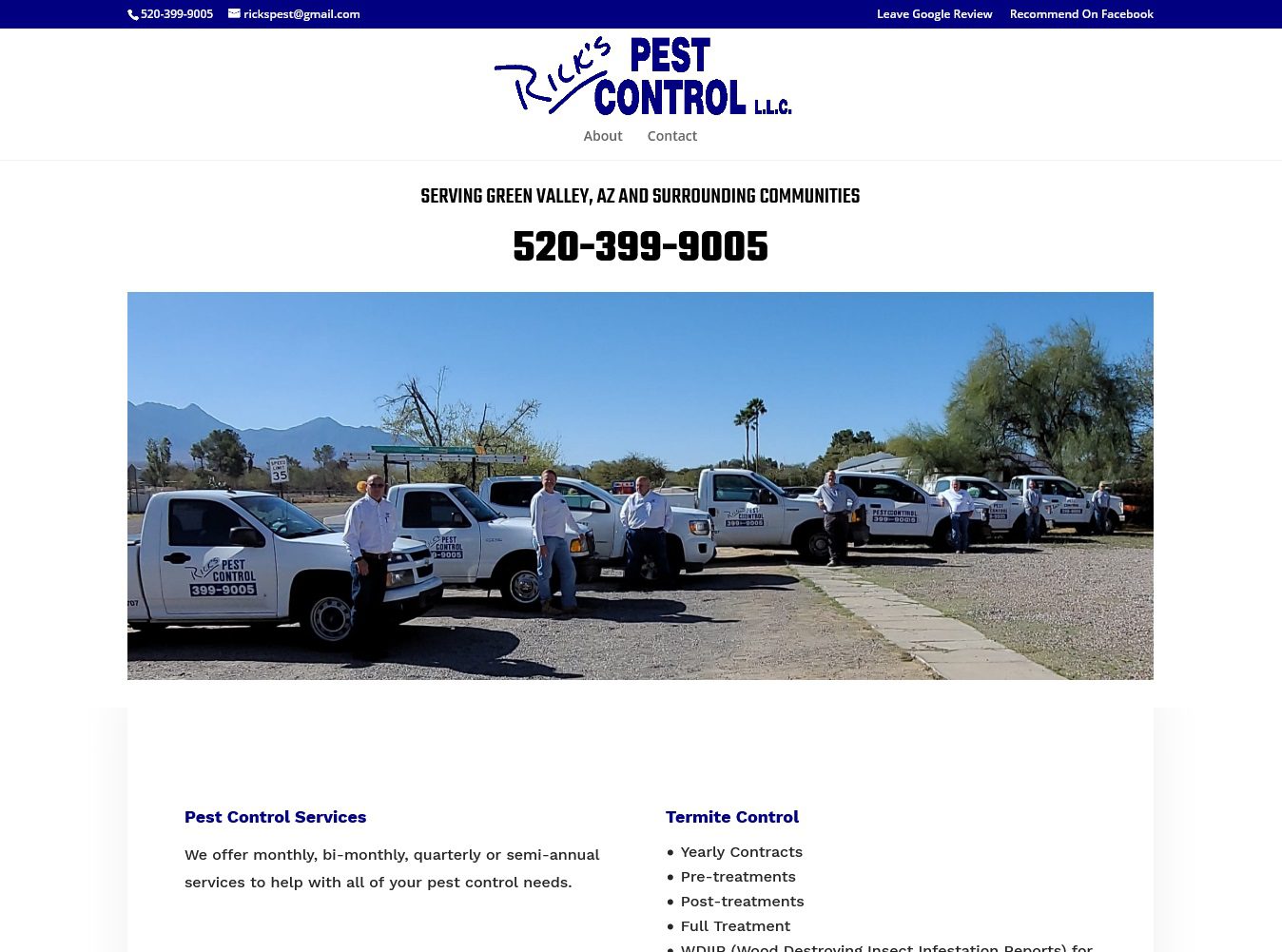 Rick's Pest Control has been in business for over 30 years. They were referred by another local business to Shield Bar for their first landing page and Google My Business set up.
✔ Web Design & Development
✔ Local Search Engine Optimization
✔ Hosting
✔ Security
✔ Google My Business Set Up
Client Info
Rick's Pest Control provides their customers with a pest free life by using environmentally safe techniques at affordable prices.
They are locally owned and operated with over 30 years of experience serving Green Valley, AZ and surrounding communities.
Website:  https://rickspestcontrolaz.com/