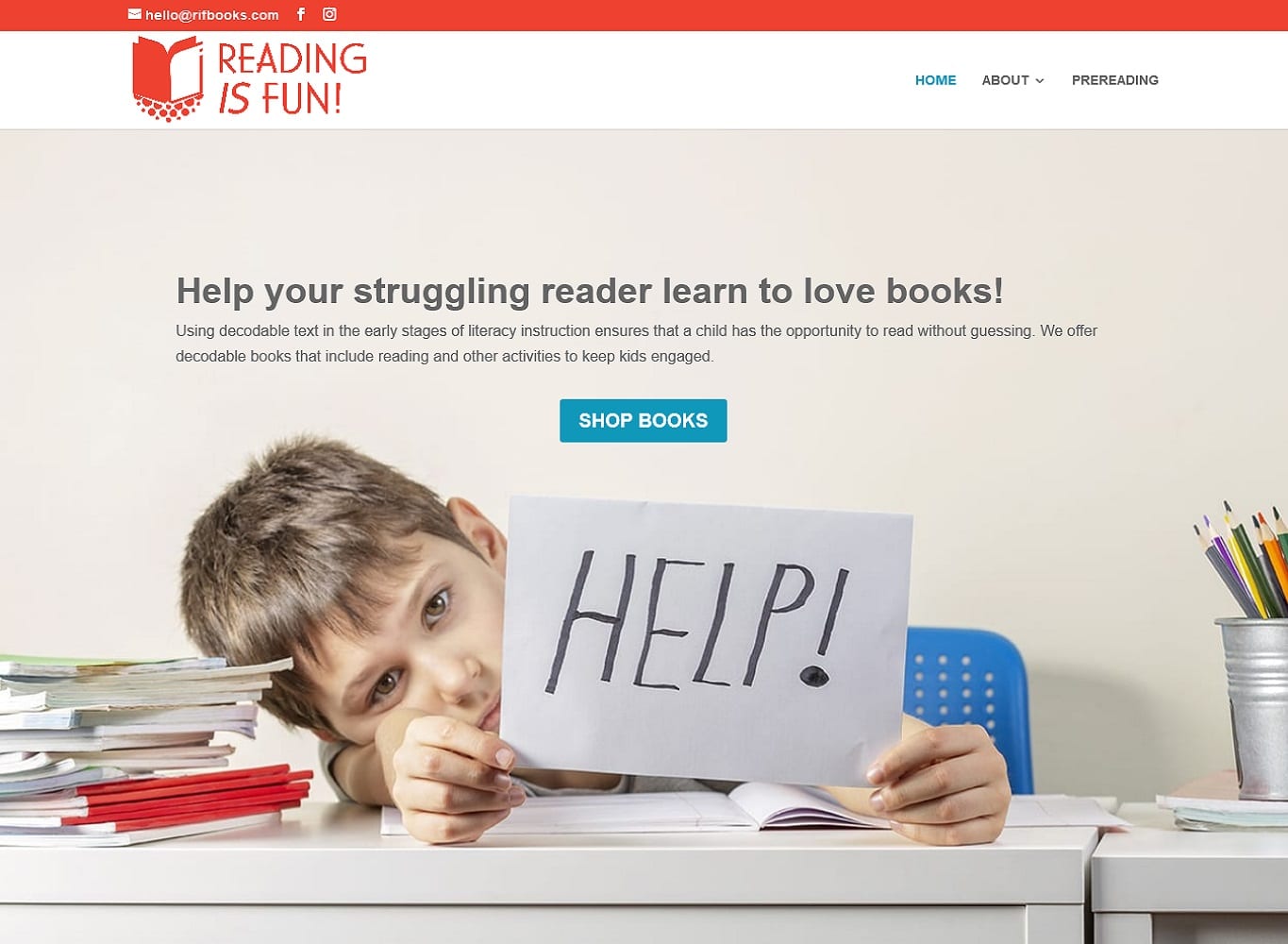 Nikole Haumont, founder of Shield Bar Marketing is a co-founder of Reading Is Fun! Books that are available through the site as print-on-demand. We set up the website and shopping cart, along with paginating all of the books, designing the logo and more.
✔ Web Design & Development
✔ Local Search Engine Optimization
✔ Hosting
✔ Security
✔ Logo & Branding Design
✔ Graphic Design
✔ Social Media Managment
Client Info
Using decodable text in the early stages of literacy instruction ensures that a child has the opportunity to read without guessing. Reading Is Fun! offers decodable books that include reading and other activities to keep kids engaged.
Website:  https://rifbooks.com/