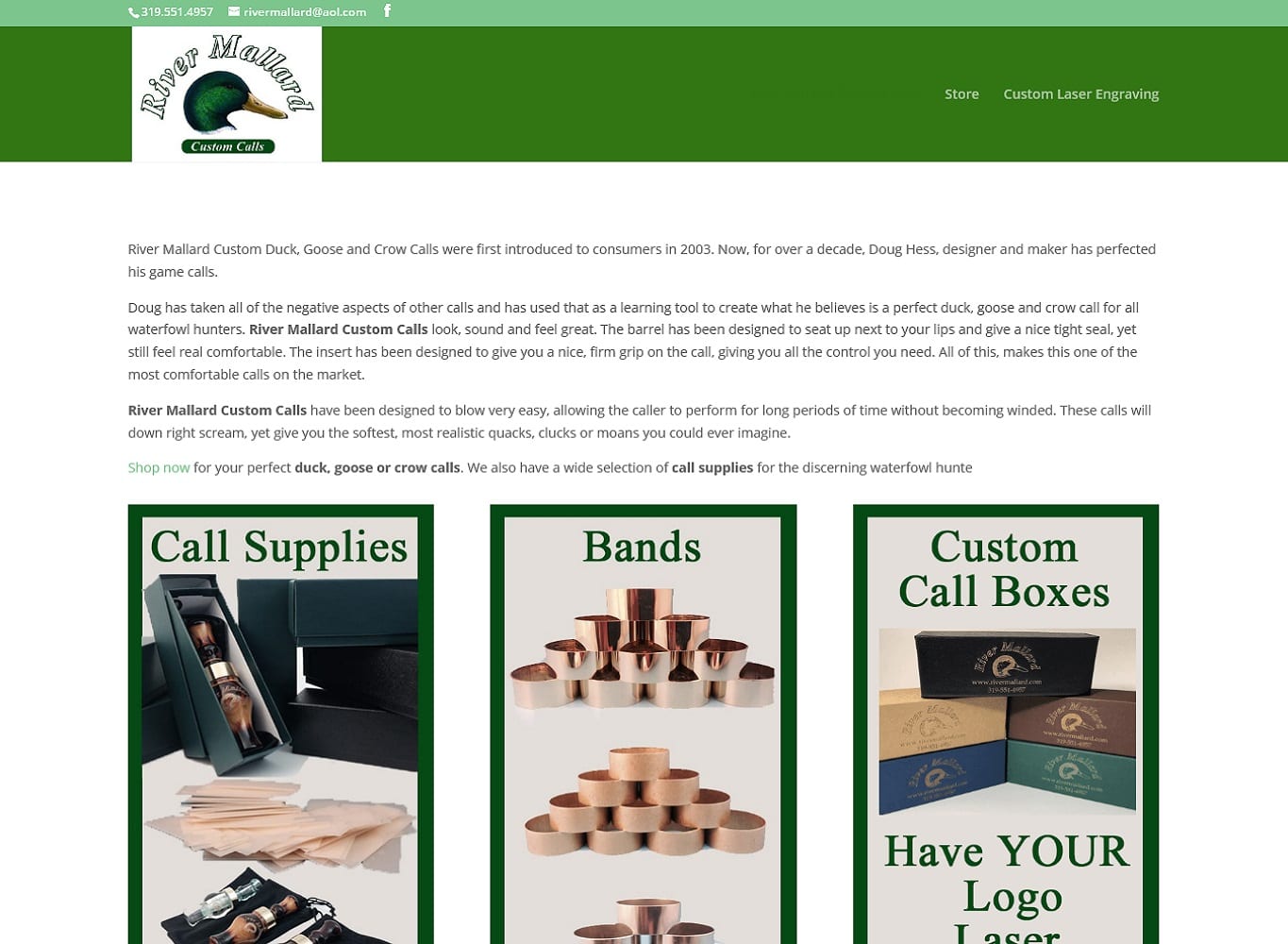 Remember Duck Dynasty? Well meet the maker of their branded duck calls! When the show ended, Doug Hess wanted to update his website and sell directly to consumers again. We set up his shopping cart and landing page.
✔ Web Design & Development
✔ Search Engine Optimization
✔ Shopping Cart/E-Commerce
✔ Hosting
✔ Security
Client Info
River Mallard Custom Calls have been designed to blow very easy, allowing the caller to perform for long periods of time without becoming winded. These calls will down right scream, yet give you the softest, most realistic quacks, clucks or moans you could ever imagine.
Website:  https://rivermallard.com/