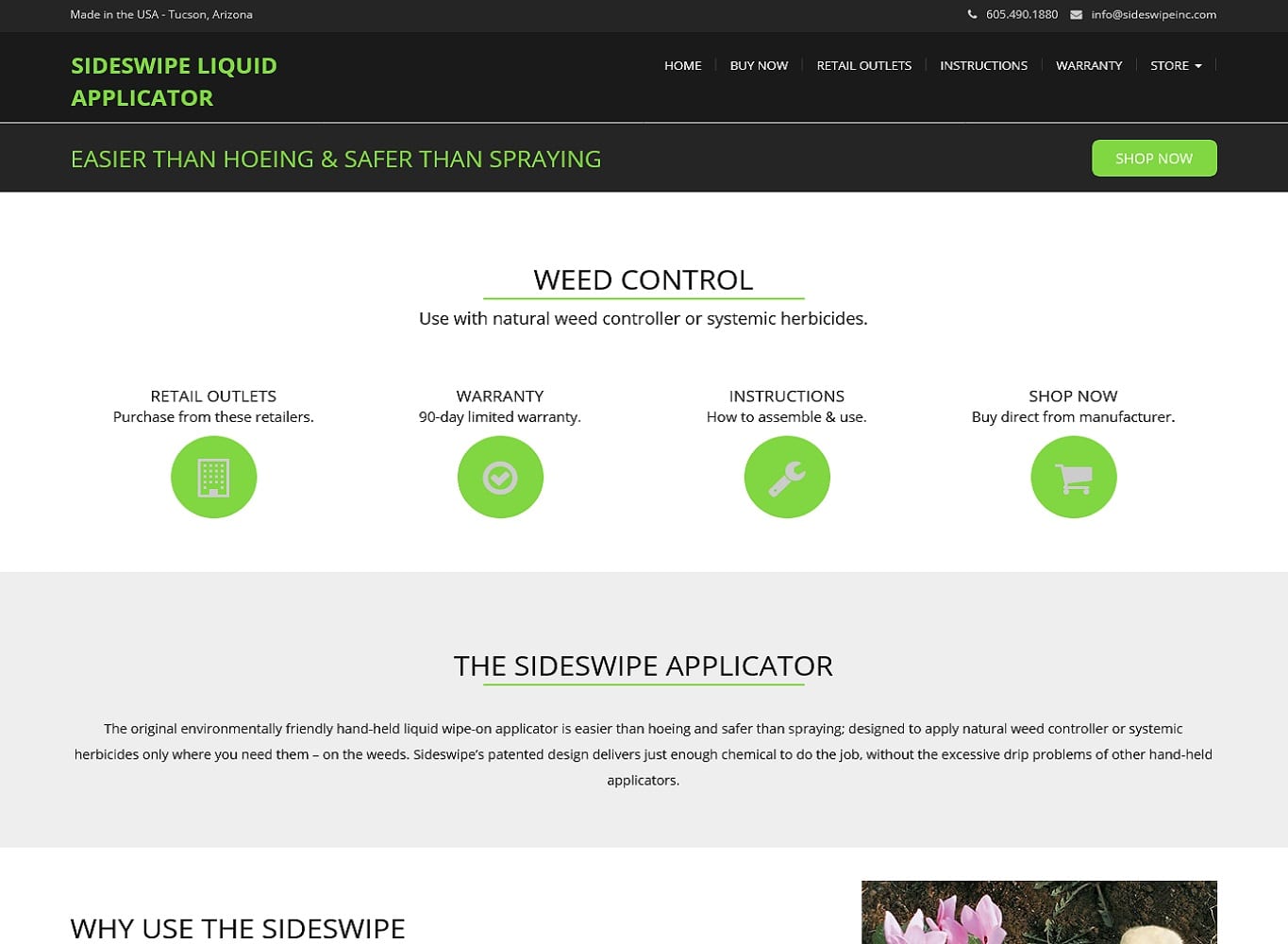 Sideswipe is a simple e-commerce website that allows for individual and case sales of a product that is made in the United States.
Services Provided
✔ Web Design & Development
✔ Local Search Engine Optimization
✔ Hosting
✔ Security
✔ Graphic Design
Client Info
The original environmentally friendly hand-held liquid wipe-on applicator is easier than hoeing and safer than spraying; designed to apply natural weed controller or systemic herbicides only where you need them – on the weeds. Sideswipe's patented design delivers just enough chemical to do the job, without the excessive drip problems of other hand-held applicators.
Made in the United States
Website:  https://sideswipeinc.com/