Ultimate Health Chiropractic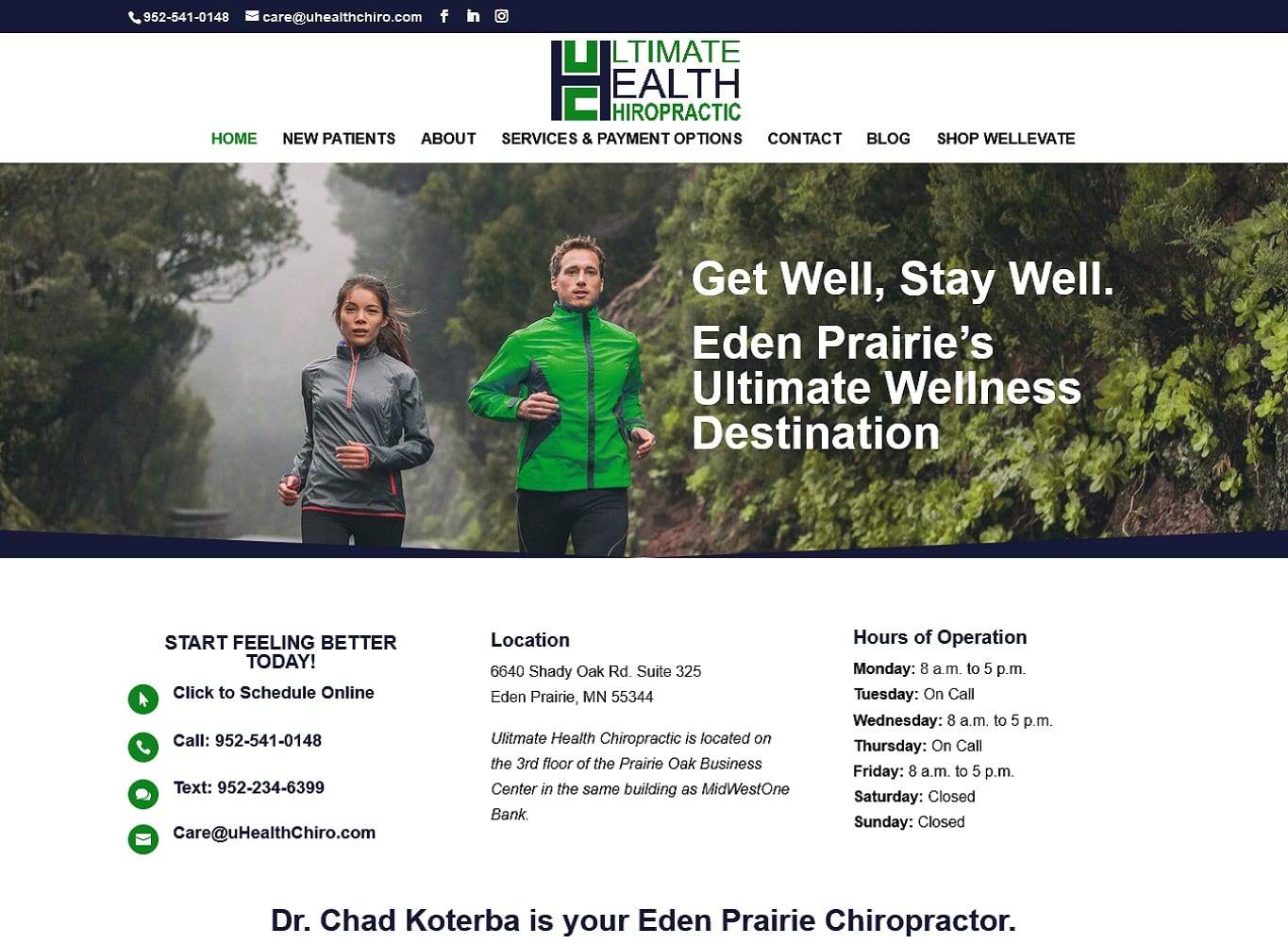 Ultimate Health Chiropractic was a referral to us from a business coach we both had worked with. They were on an outdated, non-mobile friendly website and were ready for a fresh look.
Services Provided
✔ Web Design & Development
✔ Local Search Engine Optimization
✔ Hosting
✔ Security
Client Info
At Ultimate Health Chiropractic we strive to practice innovative, holistic healthcare for patients seeking optimal health and performance. Since the body functions as a system and not in just parts, we utilize a whole body approach with treatment that addresses the joints, muscles, nerves, stress management, nutrition and lifestyle habits to help you feel and perform your best.
6640 Shady Oak Rd. Suite 325
Eden Prairie, MN 55344
Website:  https://uhealthchiro.com/