Take Control of Your Online Reviews
Positive reviews create more customer activity for your business… it's more than just Google.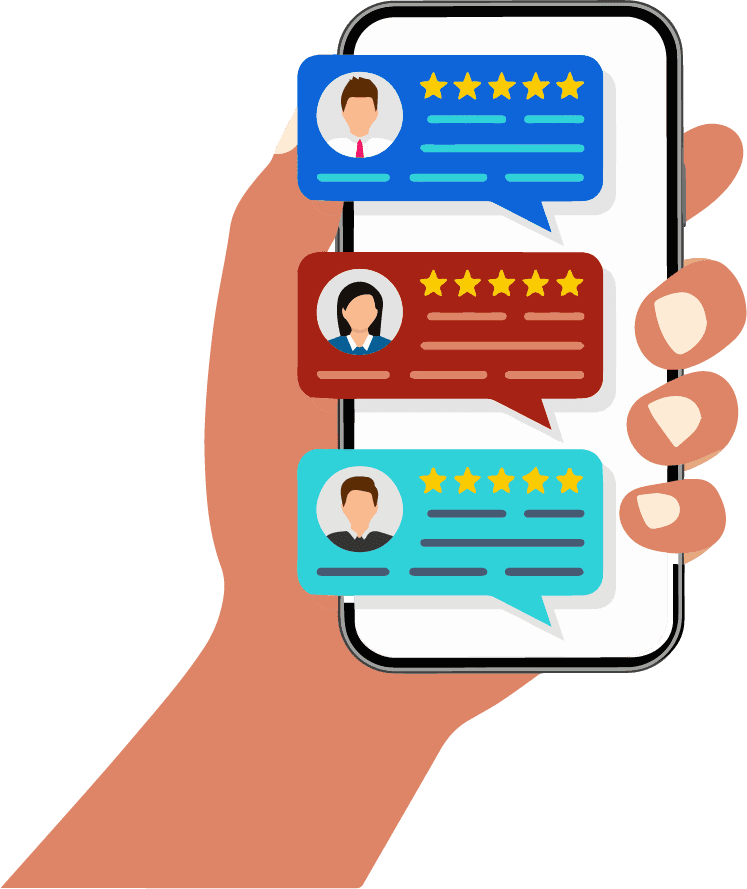 Take Control of Your Online Reviews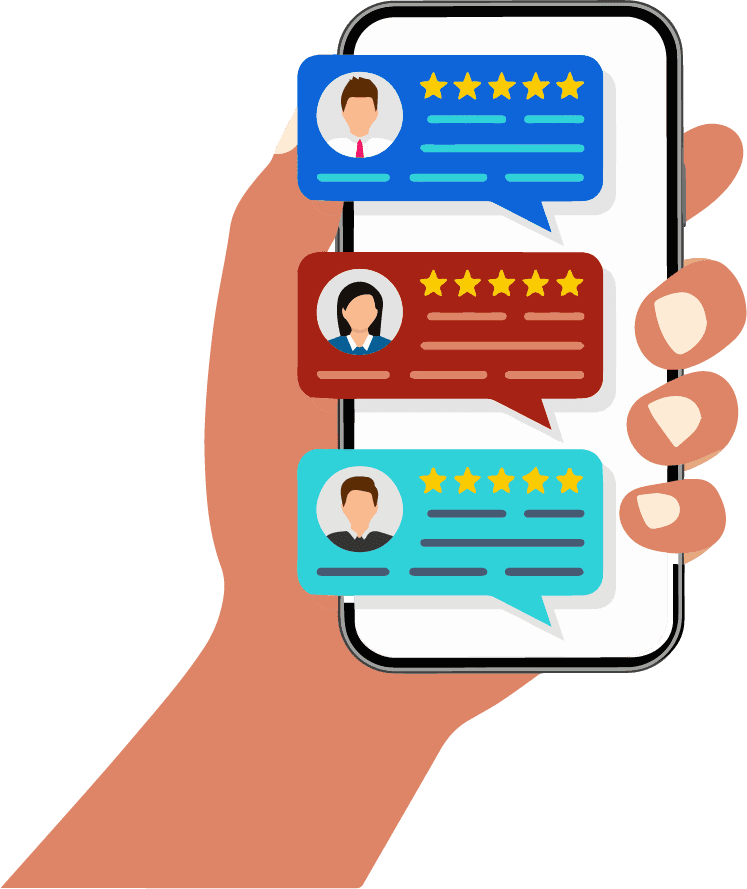 Positive reviews create more customer activity for your business… it's more than just Google.
Wouldn't it be great if you could guide the conversations customers are having about your business on third-party review sites like Google and Yelp? Prospective customers are likely to check these reviews before they ever contact your business. With Shield Bar Marketing's review management services, you can steer your online reputation effectively.
About 86% of consumers (including 95% of people aged 18-34) look at online reviews for local businesses. They want to see high-quality, recent, and relevant reviews. With our review management service, you can witness a consistent stream of reviews that help you attract more new customers. Plus, you can upgrade your service so that our team will respond to those new reviews with customized, keyword-rich responses.
Don't Assume Your Business Has Enough Reviews Already
91% of consumers trust online reviews as much as personal recommendations.
96% of consumers read businesses' responses to online reviews.
53% of consumers expect businesses to respond to negative reviews within a week.
85% of consumers think that reviews older than three months are not relevant.
Shield Bar Marketing's Review Management vs. the Other Guys
We Provide Comprehensive Review Management Services
We help you see more consistent, positive reviews and boost your average star rating.
We pair you with a dedicated specialist to manage your reviews.
We strategize with you and provide ongoing support to improve the quality and quantity of reviews.
We can help you say goodbye to spam reviews.
How Does Online Reputation Management
Really Work with Shield Bar Marketing?
We Help You Get More Reviews:
With an email drip campaign, text message reminders, or a combination of the two, customers are encouraged to share their experience after a recent interaction with your business.
We Make It Easy for Customers to Review Your Business:
We simplify the process with a straightforward "Thumbs Up, Thumbs Down" approach.
We Provide Customized Tools and Resources:
We provide a custom URL for your review page and create custom digital assets like flyers, invoice inserts, and business cards for you to print and share.
We Reduce the Impact of Negative Reviews:
Clicking 'thumbs down' leads the customer to a comment box where they can share their feedback directly with you.
We Notify You As Soon As New Reviews Drop:
We monitor all your review sites 24/7 and notify you as soon as new reviews come in.
We Help You Celebrate Your Victories:
We automatically publish your 4 and 5-star reviews to your social channels and website.
Strengthen Your Reputation With Shield Bar Marketing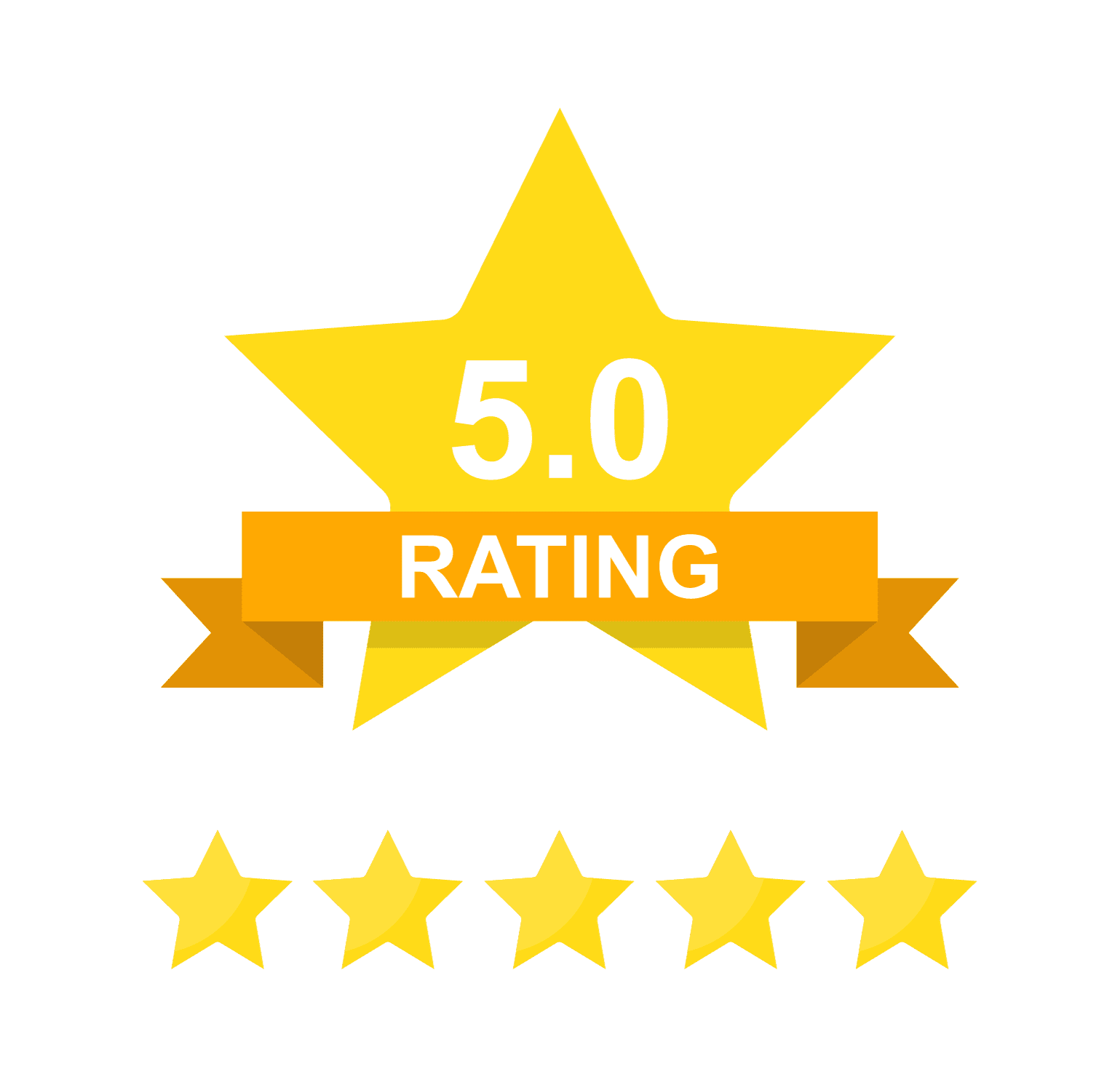 Improve your overall star rating and become the obvious choice with our review management services. In turn, you can see amplified impact in your other marketing campaigns, such as your SEO and PPC marketing. Plus, you'll gain valuable insight from your customers, so you can grow your business in more meaningful ways. We'd call that a win!
Explore Our Popular Services
Discover the Range of Services We Offer
Uncover the full spectrum of services we provide to enhance your online presence and drive results.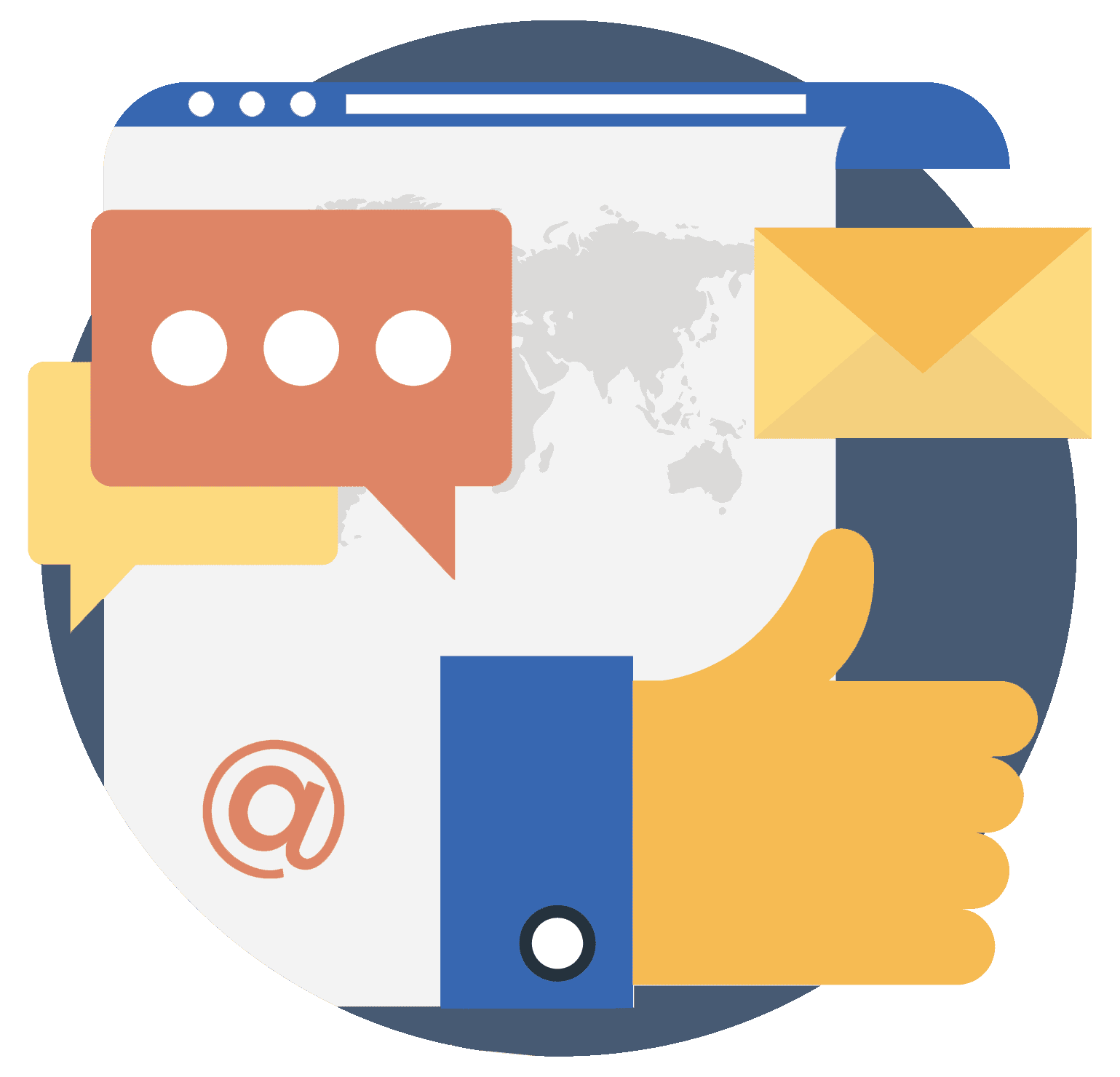 Social Media Marketing
Consistently being on LinkedIn, Facebook, Instagram, Twitter and more can increase brand awareness and website traffic, plus more.
Programmatic Advertising
Elevate your marketing strategy with Shieldbar's Programmatic Advertising solutions. Our advanced programmatic techniques are designed to optimize ad placements, reach the right audience, and maximize your campaign's effectiveness.