Unleashing the Digital Potential
Bear Creek Labs' Journey to a Stunning Website and Impressive Business Cards with Shield Bar Marketing"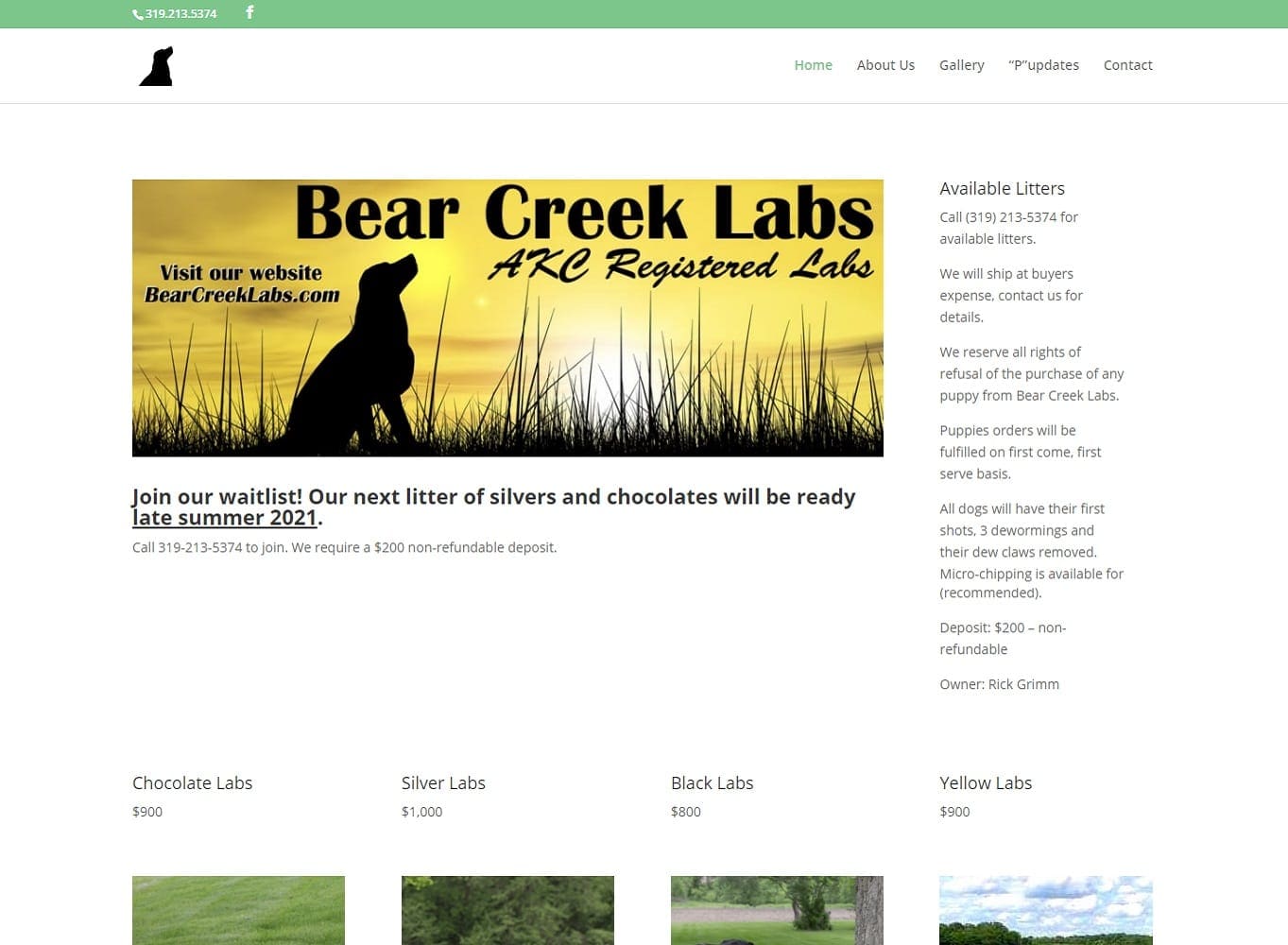 Unleashing the Digital Potential
Bear Creek Labs' Journey to a Stunning Website and Impressive Business Cards with Shield Bar Marketing"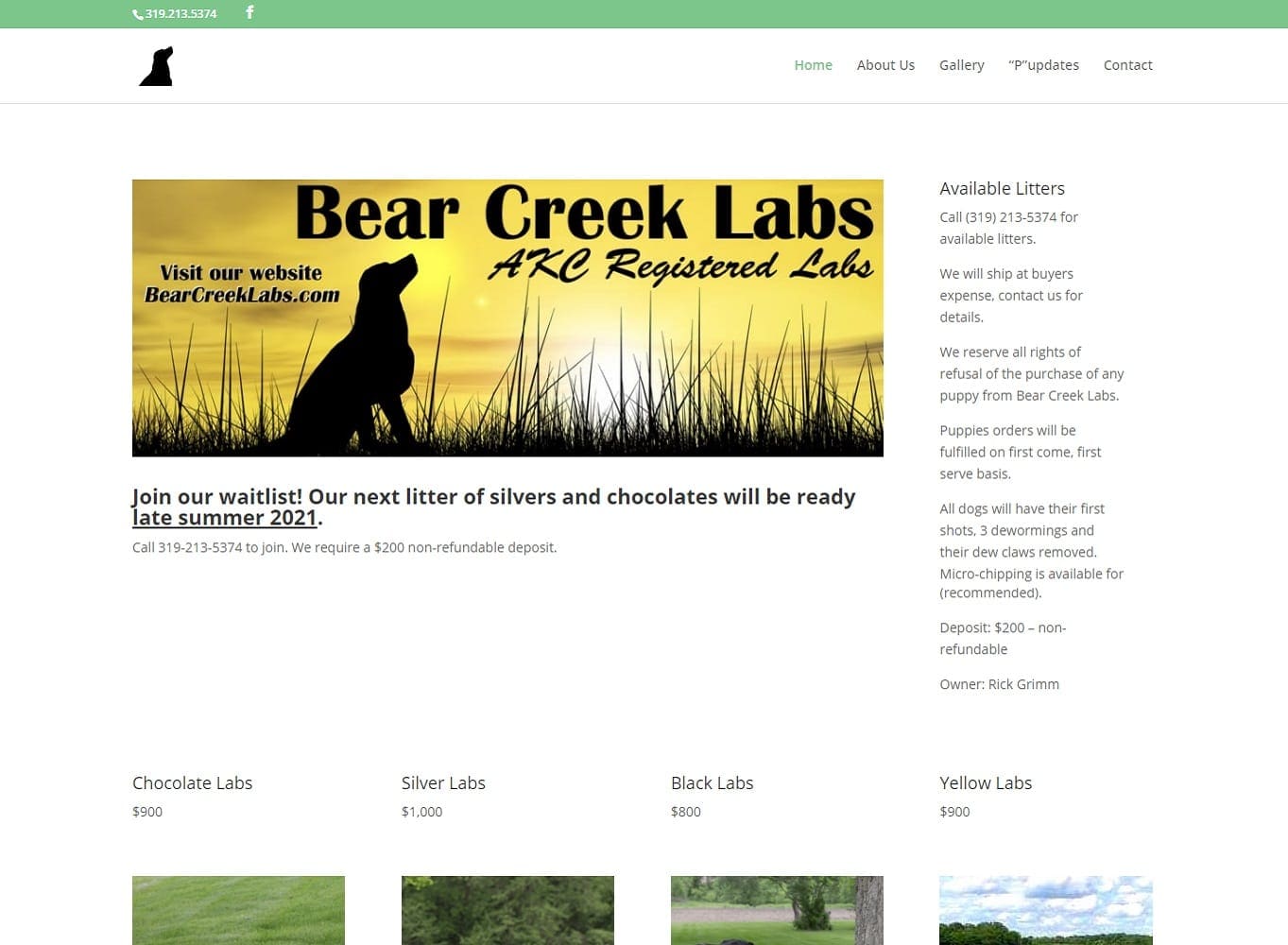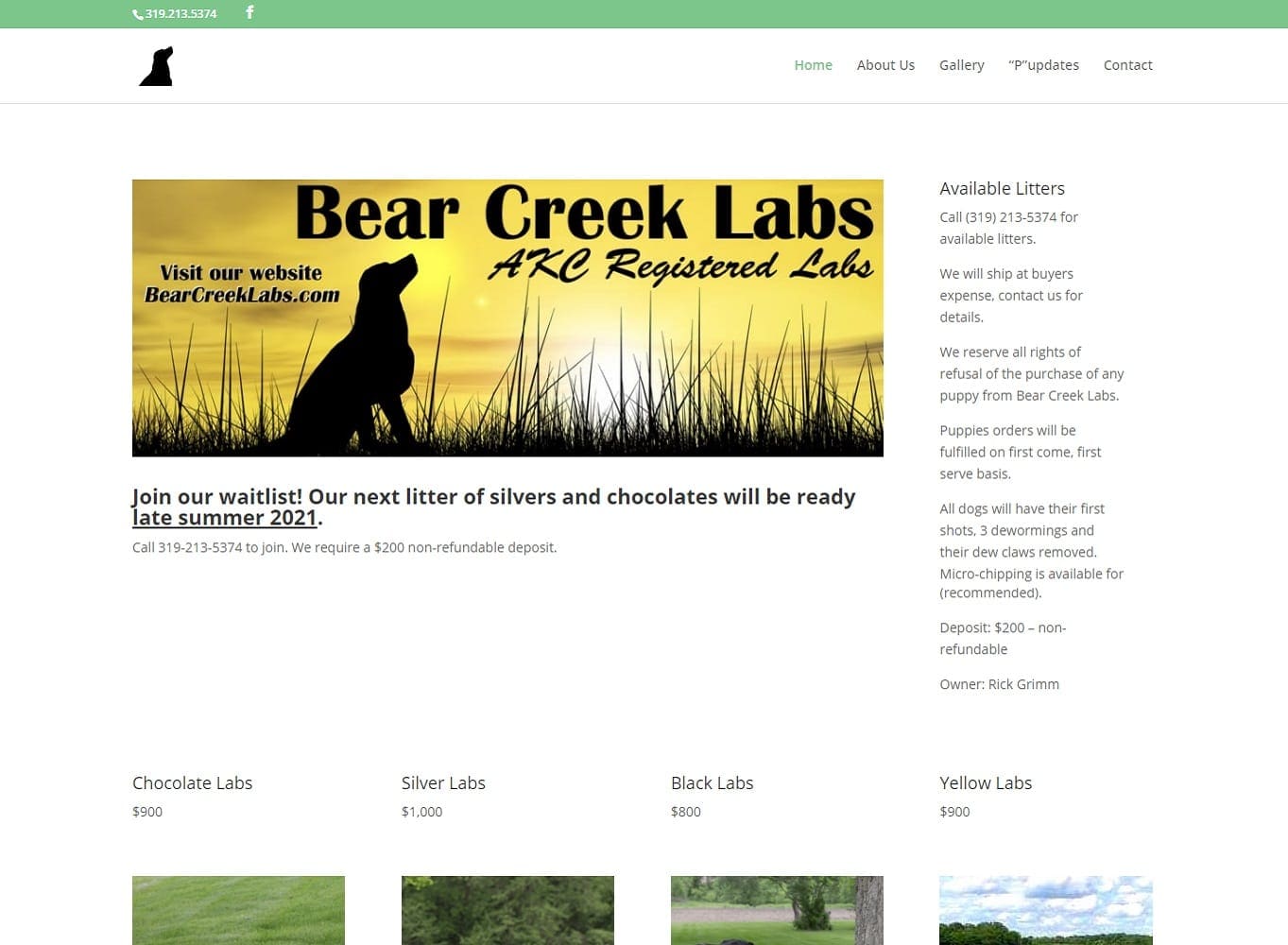 Client Overview
After waiting months for a designer to get their website created, Bear Creek Labs approached Shield Bar Marketing to create their website and business cards. They've been with us since 2015.
Services Provided
✔ Web Design & Development
✔ Search Engine Optimization
✔ Hosting
✔ Security
✔ Graphic Design
Client Info
Bear Creek Labs
Bear Creek Labs is a small quality – not quantity – home to outstanding Labrador companions. They offer silver, chocolate, black and yellow colors specializing in high quality puppies. Located in Iowa.
Website: https://bearcreeklabs.com