Get up to 25 pages of your website audited for free!
Shield Bar Marketing will never rent or sell your information.
This is what your report will look like: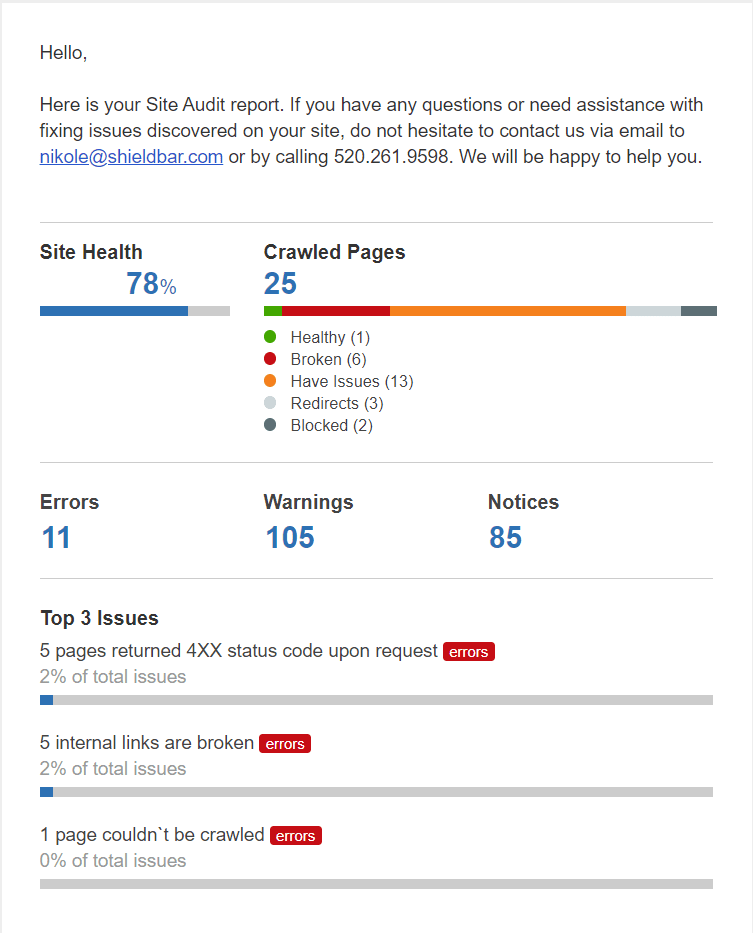 Saving Business Owners
Time, Money & Frustration
Website & Graphic Design +
Shield Bar Marketing is more than just a design company, but a partner helping you develop a consistent online and offline strategy.
Do You Want Your Business To Grow?
Shield Bar Marketing Offers:
Brand Design & Strategy
Creating a memorable logo and branding strategy.
Social Media
LinkedIn & Facebook content creation and management.
Website Design & Hosting
Designing and hosting of WordPress websites.
SEO
Local Search Engine Optimizations helping customers find you.
Graphic Design
From business cards to billboards, including print media ads.
Wordpress Maintenance
Keeping your core files and plug-ins up-to-date, while hosted elsewhere.
Consulting
Go through your existing marketing and make a plan to improve.
Email Marketing
Writing, editing, scheduling of emails and list management services.
Let's Get Started
Ready To Save Time, Money & Frustration? Let's Build Your Business Together!